Citroen Relay praised as trustworthy LCV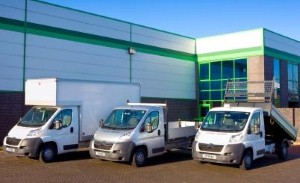 A Welsh company has praised the Citroen Relay light commercial vehicle (LCV) range.

Contact Attachments highlighted the Citroen Relay 35 HDi 160 as a good example of a trustworthy model that is cheap to operate.

Graham Wright, company accountant, heaped praise on the light commercial vehicle (LCV), stating that the firm is "very impressed" with its performance.

He noted that the Citroen Relay is cheap to insure and easy to maintain, even when it has notched up 200,000 miles on the clock.

"Despite high speed, full load operation it is also very economical, returning up to 29mpg, which is near enough a 100 per cent fuel economy improvement over our previous vehicles," the review stated.

The Relay is Citroen's largest van, offering a load volume of between eight and 17 metres squared and available in four lengths, three wheelbases and three heights.

It features central locking as standard and a choice of three diesel engines: HDi 100, HDi 120 and HDi 160.