Citroen, Seat and Vauxhall models make the shortlist for greenest car award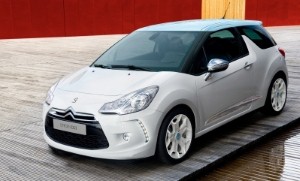 A green vehicle website has revealed the shortlist of contenders for the Car of the Year Award 2010.

WhatGreenCar has compiled the list of models based on a unique ratings system that assesses how environmentally-friendly each vehicle is.

Among the cars selected for the shortlist is the Citroen DS3 1.6 Hdi, with a WhatGreenCar rating of 29 and CO2 emissions of 99 grams per kilometre.

The Seat Leon 1.6 TDI Ecomotive model has also been chosen, with a rating of 28 and a carbon output of 99 grams per kilometre.

Vauxhall's Corsa 1.3 CDTi ecoFLEX vehicle achieved a rating of 29 with 98 grams of CO2 per kilometre, earning itself a place on the shortlist.

A total of ten models have been selected and will be tested by a panel of judges, including journalists, green campaigners and representatives from the Energy Saving Trust and the Low Carbon Vehicle Partnership.

WhatGreenCar previously revealed that the new Citroen DS3 and Ford C-Max would be among the models to watch in 2010.