Citroen unveils WiFi access in new models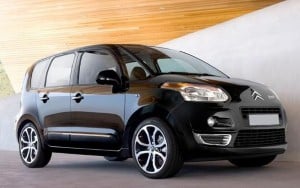 Citroen has announced that its new car ranges now features the optional extra of wireless internet access.

According to the company, its new C3, C3 Picasso, C4, C4 Picasso, C5, C6 and DS3 models offer the accessory, while it will also be extended to other ranges by the end of 2010.

The extra includes a WiFi box with a 3G or 3G+ SIM card, which sets up a wireless network while the car is on the move or stationary.

Passengers can then connect to the internet on their smartphones, laptops and other net-enabled devices.

Citroen states: "The system makes it possible for passengers to enjoy internet access during journeys and to make more effective use of their time in the car.

"Fleet and business users can also access the internet when the car is parked safely."

To save customers incurring large data costs while travelling abroad, the WiFi box has its roaming setting disabled as default.

The WiFi On Board option costs £545, excluding SIM and internet access costs.

In other news, this month saw Renault's new concept car, the Survolt, make its first public appearance at the Le Mans Classic, driven by racing driver Vanina Ickx.