CitroŽn C4 Picasso and Grand C4 Picasso Get a Makeover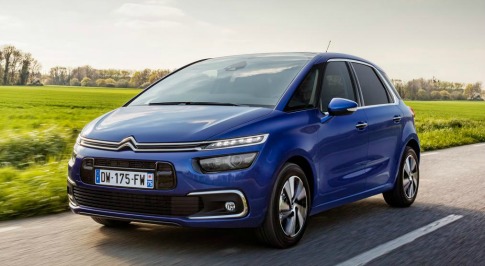 CitroŽn have released details about their upcoming C4 Picasso and Grand C4 Picasso updated models.
The MPV has had an overhaul, with refined exterior stylings and updated on-board kit. The 5 seat Picasso and the 7 seat Grand Picasso have both benefited from these updates. On both cars, the front bumper has been completely reshaped, with C shaped fog lights sitting next to a wider grille. Additionally, there are new LED taillights, a brand new CitroŽn badge, and the car's chevrons have been extended outwards by chrome strips.
Inside the cabin, the new Picasso range will boast striking blue upholstery, a perfume dispenser, 'extra-support' headrests, and LED reading lights. In addition, both models will feature CitroŽn's latest in sat-nav technology, as well as a wealth of on-board safety features. Both cars will go on sale in the UK on the 1st of September.