CUPRA Marks New Era With Production of First 100% Electric Car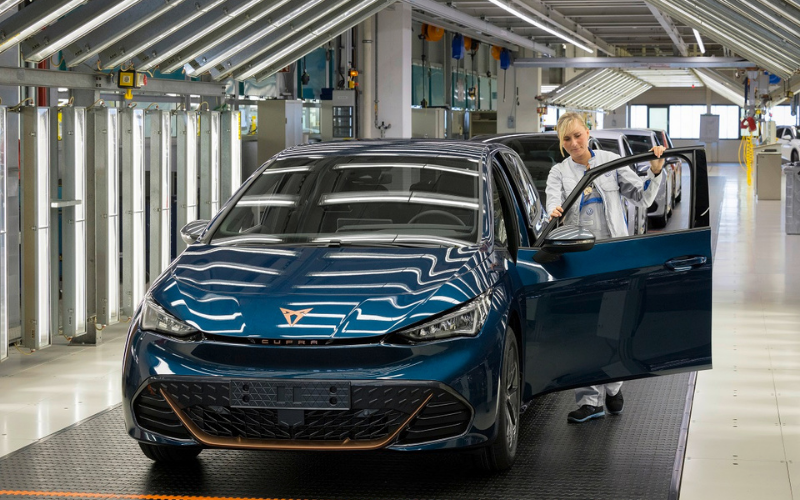 CUPRA has begun production of its first 100% electric car, the CUPRA Born, marking the start of a new era for the brand, which plans to be fully electric by 2030.
Production is taking place at Volkswagen's electric plant in Zwickau, Germany. The vehicle will be produced using renewable energies as part of the net CO2-neutral concept, and will also feature seats made from sustainable materials sourced from the Mediterranean Sea, as part of CUPRA's involvement in the SEAQUAL INITIATIVE, helping to create a circular economy.
The Zwickau plant is the Volkswagen Group's first-ever production plant for 100% electric vehicles. With an annual production of around 330,000 electric vehicles, it is also Europe's largest electric vehicle plant. Four other famous EV models are also produced on-site; the Volkswagen ID3, Volkswagen ID4, Audi Q4 e-tron and Audi Q4 Sportback e-tron.
CUPRA CEO Wayne Griffiths said:
"With its emotional design and electric sportiness, the CUPRA Born is the impulse of the company's transformation and the start of CUPRA's electric offensive."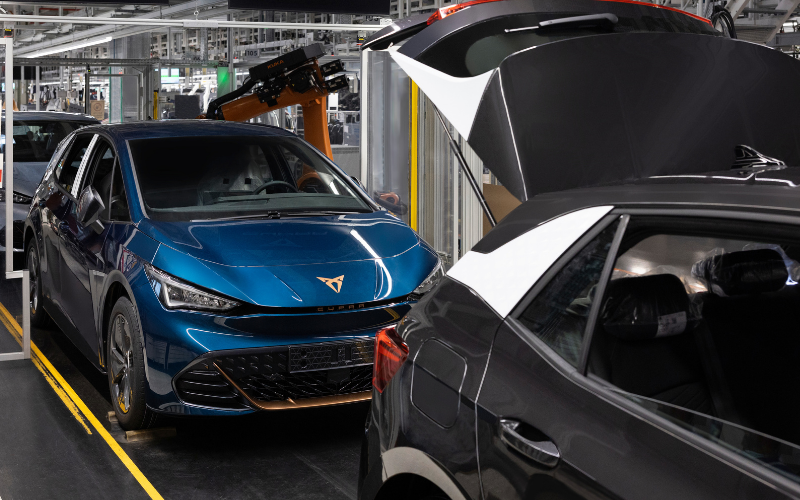 CUPRA DNA combined with a design inspired by Barcelona's El Born neighbourhood will help to create excitement around an electric vehicle also being a performance vehicle.
With this model, CUPRA is aiming to reach new international markets, including the most electrified countries.
The model will be available to order in November 2021, and customers will have the option to use a subscription model to access the vehicle.
Keep an eye on our Newsroom for further updates, or contact your local CUPRA dealer for more information.