Drivers 'should brush up on tyre knowledge'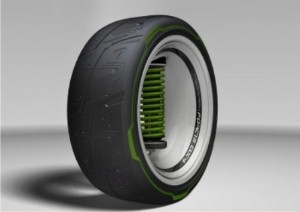 UK drivers are considered the third safest in Europe, but could do with improving their tyre knowledge, according to a recent study.

Research by Goodyear Dunlop found that while Brits are up to speed on safe driving practices, many have an insufficient knowledge of tyres.

Seventy-one per cent of drivers said they would not be able to tell the difference between various types of tyres without guidance, while 62 per cent said they were not sure which season their tyres were suitable for.

Across Europe, 59 per cent of drivers said they regularly check their tyres, however half said they would set off on a long journey without checking their pressure levels.

Tom Delforge, director of communications, EMEA, Goodyear Dunlop, said: "This survey on tyres and road safety reveals some of the worrying driving practices we all need to address to make our roads safer places.

"It also shows a number of road safety risks that can be addressed by promoting the right tyre choice, building more awareness and encouraging better maintenance."

Recently, TyreSafe urged drivers to switch to winter tyres which have a better grip, as roads are increasingly slippery due to the weather.