Drivers urged to be cautious of high winds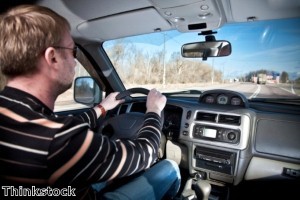 Drivers are being urged to be cautious of high winds this weekend, with gales forecast for much of the north-west and southern England.

According to the Highways Agency, drivers should plan their journeys carefully and allow extra time if conditions are poor.

If the weather becomes too severe, drivers are advised to put off any non-essential trips.

The body also reminded drivers that rain and spray can reduce visibility, while wet roads mean cars can take longer to stop when braking.

"Surface water may affect motorways and major A roads so we advise drivers to move slowly through any standing water and test their brakes once they're through before continuing to drive," the agency continued.

Last night, strong winds and torrential rain hit much of the UK, with a number of roads and bridges closing.

The Driving Instructors Association recently gave motorists tips on how to handle autumnal driving conditions, suggesting that they should be aware of the low sun, puddles and surface water, as well as high winds.