DVLA warns of change to insurance law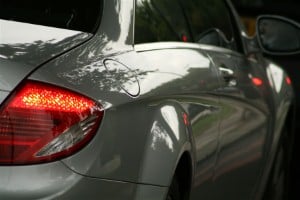 Motorists in the UK are being warned of a change in the law which could affect them when it comes into force this spring.

The Driver and Vehicle Licensing Agency (DVLA) is advising that once the new law is introduced, all drivers will be expected to keep their vehicle insured unless they file a Statutory Off Road Notification with the agency.

Information about the change will be sent out with all V11 tax renewal forms and is also available on Direct.gov.

David Evans, DVLA corporate affairs director, said that uninsured drivers cost honest insurance payers in the UK £30 each per year - a total of around £500 million.

"The change in law is a stepping up of enforcement activity, so that not only those vehicles driven without insurance will be caught. Now the registered keeper must make sure that their vehicle is insured all the time," Mr Evans noted.

Figures from the British Insurance Brokers' Association indicate that around four per cent of vehicles on the UK's roads are uninsured.