EXCELR8 Motorsport Owner Justina Williams on Empowering Women in Motorsport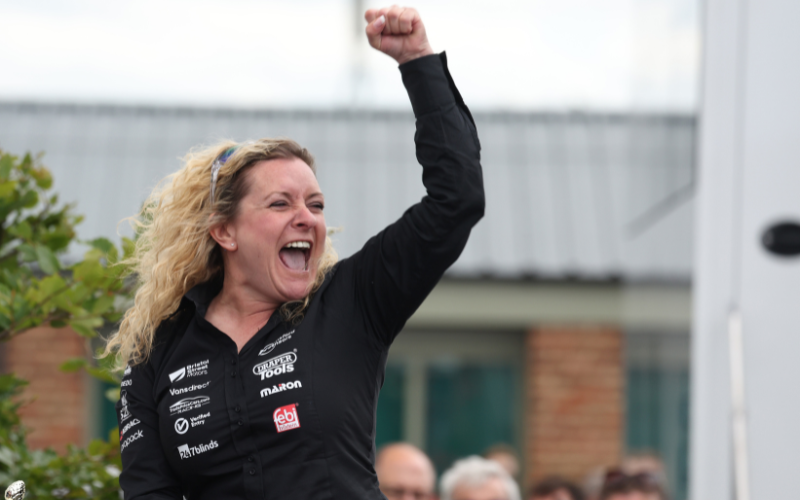 We are extremely proud of our partnership with the EXCELR8 Motorsport race team, who are currently competing in the world-famous British Touring Car Championship (BTCC).
The team are taking the UK's premier motor racing championship by storm, and with a female leader in charge, they are paving the way for change across the male-dominated motor racing arena.
We caught up with Founder and Team Owner Justina Williams to find out more about her role and what needs to be done to make motorsport a more inclusive space for women.
Check out our short video below, or read on for more information.
Justina threw herself into the world of motorsport following a successful career in business. This is not the 'typical' route into a role like hers; which is usually taken on by someone with an extensive motorsport background.
The position of Team Owner covers just about everything to do with the general operation of the team. Justina also considers herself the Managing Director, Financial Director, Marketing Director, Sales Director, and Team Mum, with each of these roles having their own set of unique problems to overcome – something which she thrives on.
Justina is passionate about increasing opportunities for women across typically male-dominated sectors, which is why, when she isn't driving the day-to-day operations of EXCELR8, she holds Ambassador positions for the British Army and FIA Girls on Track UK.
Achieving Success in a Male-Dominated Environment
So, how do women thrive in a male-dominated sector, such as motorsport? Justina believes that her achievements are down to being herself and putting in the hard work required to succeed. She always does her job to the absolute best of her ability and finds that the biases around females in motorsport actually motivate her to do her job even better - to prove any doubters wrong.
Image credit: Jakob Ebrey Photography
The #TypicalWomanDriver Stereotype
Unfortunately, the negative stigma around women drivers still exists to this day - and quite frankly, we have had enough! That is why we launched our #TypicalWomanDriver campaign – to challenge these stereotypes and celebrate female drivers everywhere.
Justina has a unique perspective when it comes to thinking about the 'typical woman driver', commenting: "The facts stack up for themselves – women are 'safer' drivers; they have less accidents and their insurance premiums are lower. So, I like the fact I'm a 'typical woman driver!'"
With a hugely successful career and strong work ethic, Justina is an inspiration to females looking to get into motorsport – we believe that is what a #TypicalWomanDriver really looks like!
Inspiring Women to Succeed
There are so many career opportunities available to women across motorsport and the automotive industry - and Justina is keen to promote these.
With such a diverse array of roles, from mechanics to marketing executives, designers to drivers – and everything in-between, the opportunities are there for the taking - and there is a whole load of fun to be had at the same time!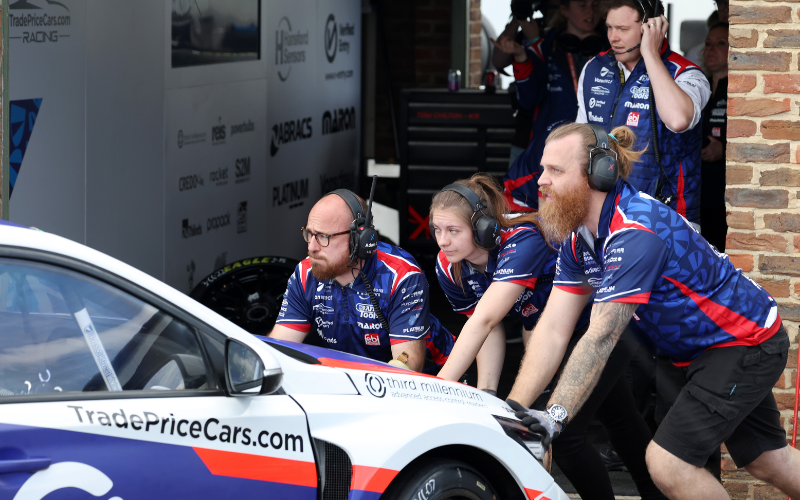 Image credit: Jakob Ebrey Photography
She is a firm believer that success breeds success, therefore the best way to inspire others is by continuing to shout about and celebrate successful females across both industries. This in turn will help encourage others to get involved to mirror their successes.
When asked what advice she would give to young females looking to get into motorsport or the automotive industry, Justina said she would encourage individuals to take every opportunity that comes their way. She believes there is nothing like hands-on experience - and those who take each opportunity will progress faster in their chosen field.
A Strong Partnership
Throughout Bristol Street Motors' 100-year plus history, we have forged many strong motorsport connections. We recognise similarities between our company's DNA and the winning formulas needed for success in the racing world.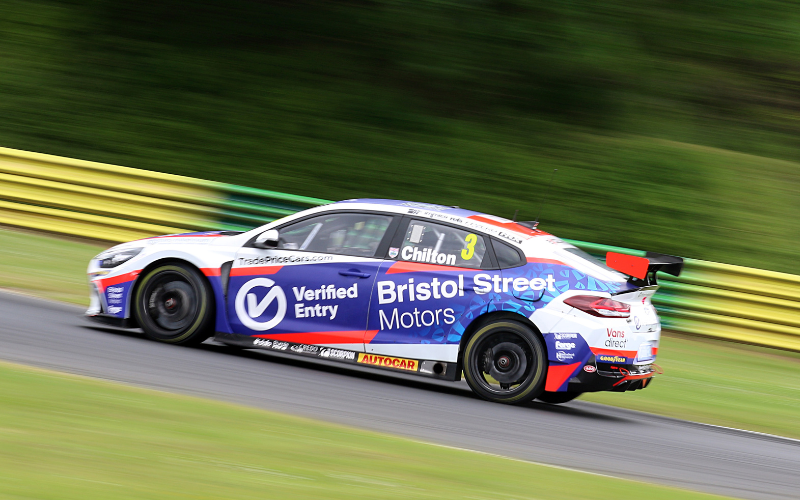 Image credit: Jakob Ebrey Photography
Our Bristol Street Motors drivers Tom Ingram and Tom Chilton demonstrate determination, passion and professionalism each time they get behind the wheel, which has helped them to achieve a stack of momentous results – including two top ten finishes in the recent. Round 15 at Croft. Plus, with Team Owner Justina Williams in charge, we are confident the team can continue to drive change to create a more inclusive environment for women.
We are proud to partner with EXCELR8 Motorsport and look forward to seeing what the rest of the 2022 BTCC season holds!
Learn more about our partnership with EXCELR8
All imagery credit: Jakob Ebrey Photography