Fiat 500 TwinAir to be exempt from London congestion charge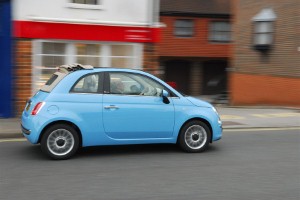 A popular Fiat model will be exempt from London's congestion charge next year.

According to the manufacturer, the Fiat 500 TwinAir will become one of the only petrol cars entitled to travel in restricted areas without paying a daily fee of £10 when the new rules come into force on January 4th.

The model emits 95g of carbon per kilometre and has a combined fuel consumption of 68.9mpg, meaning owners will only be required to pay an annual registration fee of £10.

Elena Bernardelli, marketing director at Fiat Group Automobiles UK, said the change in the law could make the Fiat 500 even more popular among economical motorists.

"This is a good decision by Transport for London, which recognises the dramatic steps some manufacturers have made in reducing the emissions their cars produce," Ms Bernardelli commented.

She added that individuals and firms who drive environmentally-friendly vehicles should be rewarded.

Fiat currently manufactures the TwinAir Pop and the convertible 500C TwinAir byDIESEL.

The former features the lowest carbon emission petrol car engine in the world, according to New European Driving Cycle standards, Fiat notes.