Fiat Doblo wins another award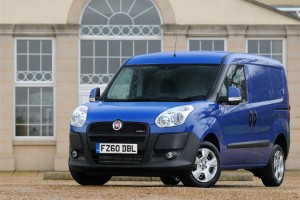 The Fiat Doblo Cargo been recognised with another industry award.

Having only just bagged the title of International Van of the Year 2010, the new model has now been commended at the Fleet Van of the Year Awards.

The Doblo Cargo took the competitive Small Van of the Year trophy at a special winner's lunch in London yesterday (October 6th).

Released in March to critical acclaim, the van is available with a choice of four low emissions, Euro 4 and Euro 5 engines.

The judging panel notes how the model stands above others despite "some tough competition".

Gerry Clarke, director at Fiat Professional UK, said: "Customer and media interest in the new Doblo Cargo has been phenomenal.

"I am delighted [it] has once again been recognised by a panel of fleet experts for the superb vehicle that it is."

The Doblo comes in seven forms - Cargo, Cargo Maxi, Cargo SX, Cargo Maxi SX, Combi, Combi Maxi and Platform Cab.

It is also available as an MPV model with Blue and Me Bluetooth connectivity.