Fiat leads the pack on low emissions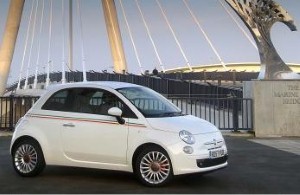 Fiat continues to lead the market in setting new carbon emissions standards.

According to JATO Dynamics, its models now have average emissions of 123.1g/km, placing Fiat above all other manufacturers for the fourth consecutive year, as well as ahead of the European target of 130g/km for 2015.

The figure is a 4.7g/km improvement on the company's average emissions in 2009 and takes into account all Fiat brands, including Ferrari and Maserati performance cars.

Elena Bernardelli, marketing director at Fiat Group Automobiles UK and Ireland, commented: "Every vehicle we sell is making its own contribution to lowering emissions and playing its part in making the world a cleaner place in which to live."

The improvements are supported by the firm's MultiAir, MultiJet and TwinAir engines, present in a number of popular models including the Fiat 500 city car, as well as alternative fuel options and Start & Stop technology.

In related news, Fiat recently rolled out the high specification MyLife trim level to the Punto, Panda, Bravo, Qubo and Doblo ranges.