Fiat MultiAir wins another award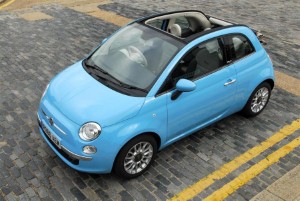 The award-winning MultiAir engine from Fiat has been recognised with another accolade.

US magazine Popular Science named the engine Best of What's New this week, giving a further boost to the new technology.

Designed by Fiat Powertrain Technologies (FPT), the new engine uses a cylinder-by-cylinder, stroke-by-stroke direct air intake control to slash fuel consumption and reduce emissions.

It features in a number of new models from the company, including the Fiat 500 TwinAir, the Fiat Bravo 1.4 MultiAir and the Fiat Punto Evo 1.4 MultiAir.

Fiat stated: "The versatile MultiAir technology can be applied to all petrol engines and interesting potential developments are in store for diesel engines too."

The FPT 1.4 Turbo was the first vehicle to feature the MultiAir and was named Best New Engine of the Year at the European Engine of the Year awards, judged by 65 specialists.

In other news, the Fiat 500 TwinAir is exempt from road tax and the London congestion charge due to its 95g/km CO2 emissions.