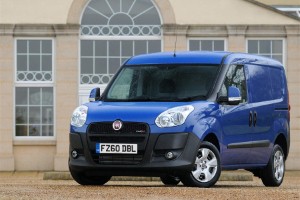 Fiat is offering a deal for its commercial customers that could help them take full advantage of the implementation of the new Low Emission Zone (LEZ) in London.

The key feature of the deal is a six-month payment holiday, which only requires firms to pay VAT on their chosen van up front until new LEZ charges are introduced in the capital on January 3rd 2012.

A low finance rate of 1.1 per cent is also being offered on popular ranges, such as the Fiat Fiorino Cargo, the Fiat Doblo Cargo and the Fiat Ducato Minibus.

Gerry Clarke, director of Fiat Professional UK, said: "This is an excellent scheme which will benefit many Fiat Professional customers, and it will be extended to vehicles of ten years or older and to all UK customers - not just those inside the LEZ area."

To drive within the LEZ zone, vehicles must meet emissions standards which will become stricter as of next year.

Bristol Street Motors offers LEZ compliant upgrades which help to convert a vehicle with a Euro 3 rating to Euro 4.