Fiat prepares for Geneva Motor Show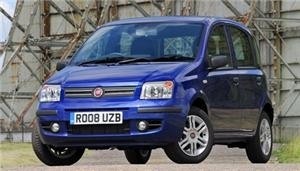 Fiat will host an all-new stand at the 81st Geneva Motor Show next month, showcasing new models and customer favourites alike.

The manufacturer confirmed that the centrepiece of its appearance at the industry exhibition will be its new Freemont, produced in conjunction with Chrysler and based on the Dodge Journey.

It notes that the large car is ideally suited for families due to its spacious, comfortable interior and powerful 2.0 MultiJet 170HP turbodiesel engine.

Meanwhile, the firm recommends motorists looking for a new model peruse its MyLife range, which comprises the Punto, Qubo, Bravo and Doblo models.

Commenting on the updated MyLife vehicles, the company stated: "The new Fiat range is the ideal response to customers who are increasingly attentive to technological innovation, driving pleasure and environmental issues - all this without having to give up on an original and distinctive design."

Visitors to the show, which runs between March 3rd and 13th, will also be able to try out Blue&Me-TomTom to Instant Nav satellite navigation features.