Fiat unveils new-look Panda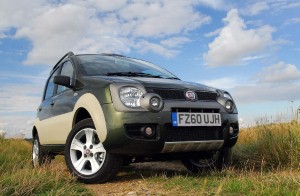 The next-generation Fiat Panda has been unveiled to the public ahead of its debut at the Frankfurt motor show next month.

While retaining many of the familiar features of the Panda, the new model is somewhat more modern, with a more curved styling at the front of the vehicle and around 12cm longer.

At 3.65 metres long, the car has added boot space and has become more of a family car with the claim that it can hold five adult passengers. This is partly aided by thinner backrests that provide extra legroom in the rear.

Other features see a rear seat that folds and slides and the front passenger seat folding forwards to become a table.

Under the bonnet is a pair of two-cylinder engines and Stop/Start technology as standard.

According to WhatCar? the safety features will include four airbags, front seatbelt pre-tensioners and daytime running lights, all as standard.

It also suggested that a safety system that detects obstacles when driving at slow speeds and slows the vehicle automatically, could be used in future Panda models.