First Look at the All-New Hyundai Kona N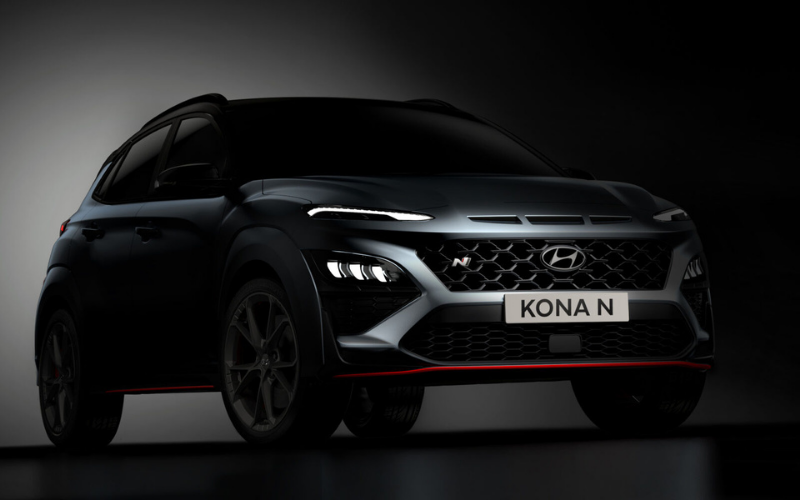 Hyundai has released first images of the all-new Kona N, revealing a sporty number that is sure to make heads turn.
The new Kona N will be the first SUV to join the N range and will give drivers more choice when choosing their desired Kona model.
Although the teaser images don't give too much away, here's an overview of what we can expect from the all-new Hyundai Kona N.
SPORTY AND DYNAMIC
At first glance, it's clear the all-new Kona N boasts a sporty appearance, with the lowered grille "inspired by an aeronautic fuselage" to enhance efficiency and speed.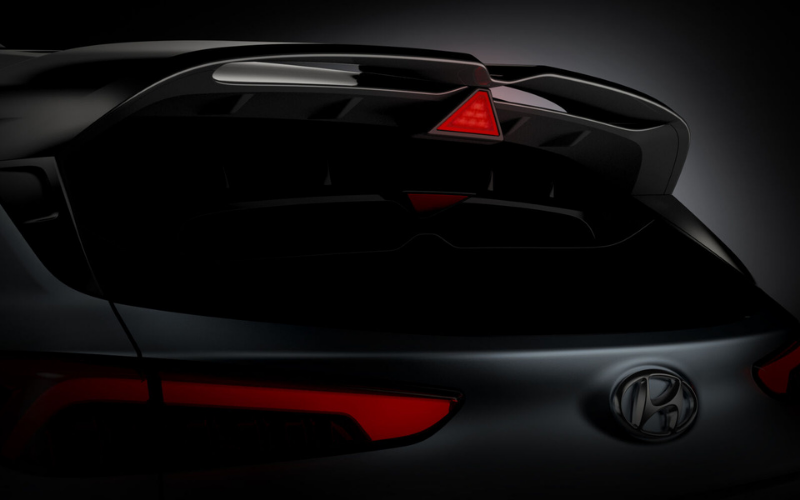 The body-coloured wheel arches also bring a sportier edge to the new model, making the Kona N appear closer to the ground to improve dynamism and performance.
To the rear, the double-wing roof spoiler not only adds to the aesthetic, but it also improves downforce, making the Kona N travel faster and enhance overall handling.
POWERFUL AND DOMINEERING
The wide, muscular stance ensures the Hyundai Kona N will own every road.
The new signature lights add an aggressive yet piercing look, and the large dual exhaust, synonymous with the N range, highlights the Kona's capability and performance power.
ICONIC FEATURES
Hyundai has combined the iconic features of the Kona with the N range. The N logo takes centre stage to the front of the vehicle, and to the rear, the brand has included the classic brake light renowned with all N models.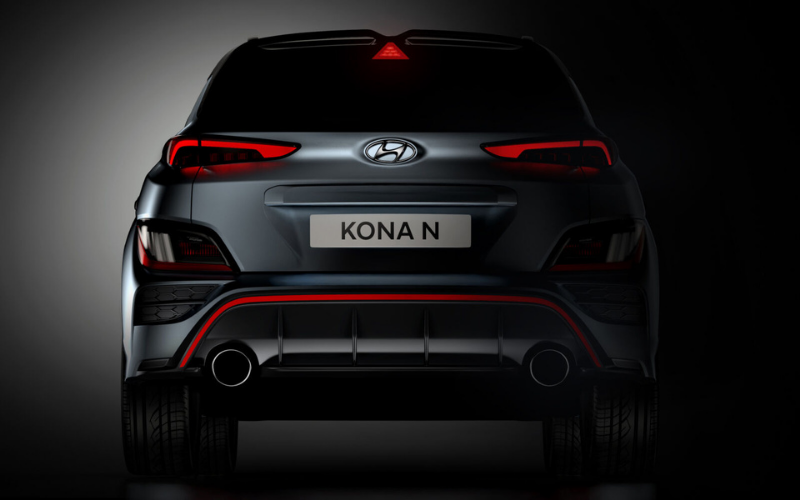 From exclusive alloy wheels to red trim detailing, there's no denying that this new Kona SUV is a true N line model.
Hyundai will release more details on the new N model in the coming weeks. Make sure to bookmark our news page so you don't miss out on the latest updates.