Ford Fiesta tops CAP Total Cost of Motoring table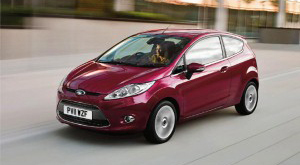 The Ford Fiesta is one of the most popular cars in the UK and regularly tops the sales table, but now the model has picked up another accolade, moving to the top of the CAP Automotive Total Cost of Motoring list.

Ford's model moved up the table, past a number of luxurious models, to become the most searched for model in the organisation's consumer research charts, indicating a desire for motorists to look for value for money.

Practical family cars, such as the Fiesta, dominated the queries in January, with more than 300 different makes and models searched for in the month.

CAP's retail and consumer expert, Philip Nothard, said: "While our first chart revealed unexpectedly high consumer interest in prestige and luxury cars, motorists in January were clearly more concerned with economy and practicality."

Other models that further indicated the desire for drivers to look for value included the Volkswagen Golf and the Vauxhall Astra.

Mr Nothard added that the number of models investigated by owners and potential purchasers was also striking, with the number of different models researched rising to 369, with motorists keen to find the best choice for their next vehicle.