Ford Kuga is 'terrific to drive'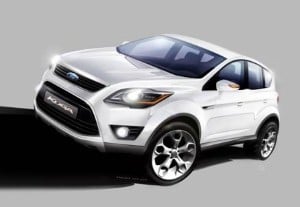 Posted by Craig Salter

The Ford Kuga is a "terrific car to drive", it has been claimed.

According to a review of the model, it offers responsive handling and smooth overall driving, feeling similar to the latest generation Ford Mondeo on the road.

Motors.co.uk reported that the cabin of the 4x4 is comfortable and spacious, comparable in parts to the S-MAX and C-MAX ranges, while its rear seats can be tipped to create a larger boot.

Its 2.0-litre turbodiesel engine can achieve up to 44.1mpg and emits just 169g/km of CO2, meaning that road tax and company car levies are not too expensive.

The reviewer argued that the designers at Ford have "triumphed" with the production of the Kuga.

"Looks are subjective, but most agree that the Kuga is handsome and individual. But it also gives its drivers all that's good about an off-roader: high driving position, good visibility and an increased sense of security," they added.

According to Car Magazine, Ford has achieved the feat of creating an SUV that handles like a normal car with the Kuga.