Ford Mondeo wins used car award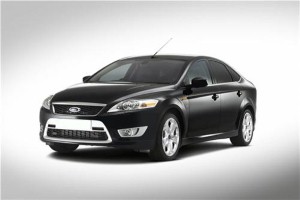 What Car? has recognised a number of models at its Used Car of the Year 2010 awards.

The overall winner was the Ford Mondeo, since a used 2007 version costs just £8,600 - a £10,000 saving on a new model.

Judges highlighted the comfort of the five-door Mondeo 2.0 TDCi Zetec, labelling it "an extremely capable company car".

Ford also took the Used Green Car Award for the Focus 1.6 TDCi 90 Style, since the car only costs £30 in road tax each year.

"It's hard to find fault with the Ford Mondeo - especially at the price. It's a comfortable cruiser for covering motorway miles, yet it's still great fun to drive," said Steve Fowler, judge and What Car? editor-in-chief.

Mr Fowler also commented on the Mondeo's extensive cabin space.

Meanwhile, Vauxhall was also recognised at the awards, taking Best Used Supermini for the Corsa 1.2 Design AC, Best Used MPV for the Zafira 1.6 Club AC and Best Used Estate for the Vauxhall Vectra Estate 1.9 CDTi 120 Design.

In related news, Ford reports the new UK Fiesta offers 'big car' options such as a reversing camera and automatic headlamps.