Ford Transit Vans Are Cooking On Oil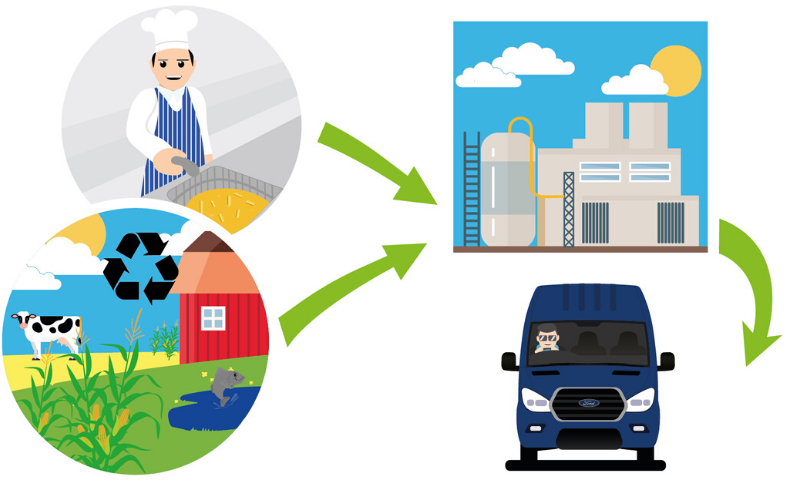 Ford Transit vans will run on Hydrotreated Vegetable Oil (HVO) to help improve the environment.
HVO is a renewable diesel formed of waste oils, which can be found in restaurants, takeaways and even your own home! By using this renewable diesel instead of conventional fuel, it will help improve air quality, reducing greenhouse gases by up to 90% compared to normal diesel.
Hans Schep, general manager of Ford Commercial Vehicles, said: "Enabling our vans to run on fuel made from waste, including used cooking oil, may sound far-fetched but using Hydrotreated Vegetable Oil is, in fact, a very real way in which Transit drivers and fleet operators will soon be able to help everybody enjoy improved air quality."
Sourced from restaurants, schools and other industries, many commercial companies collect the used oils to create HVO. There is also work being done to increase collections, including home collections.
Other benefits of using HVO is that it helps diesel engines start with ease in colder temperatures, has a longer shelf life and the way it is made is cleaner than normal diesel.
Before the brand came to the decision that it would approve the use of HVO in its Transit vans, thorough testing was undertaken, to make sure there was no effect to servicing.
By switching to HVO fuelled vans, it helps fleets to improve their green credentials. However, if they were running low on HVO with no access to refill, companies can still use traditional diesel without affecting the performance of the vehicle, allowing for both fuels to be mixed without any consequences. There is also the option to use a fuel which combines both HVO and normal diesel.
Currently, the HVO fuel is available at certain stations across Europe.