Formula One Record Breakers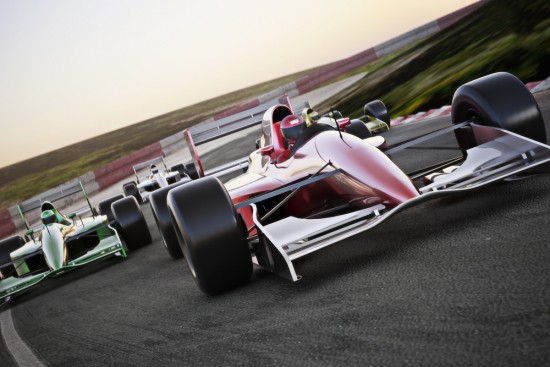 Among Formula One fans, the battle rages eternal to finally decide who the all-time greatest race driver is. Rather than wade into the debate, weve decided to present you with the facts; a handful of the many records held by Formula One drivers. We've cherry picked ten of these for you, in order to help you make your own mind up on who is the sport's greatest ever driver.
Oh, and we've also popped in the worst Formula One driver of all time, just for good measure.
Total starts
Brazilian driver Rubens Barrichello holds the record with 322 starts between 1993 and 2011. Rubens Barrichello also is one of the few people to beat the Stig's lap time on Top Gear, by 0.1 seconds.
Youngest drivers to start a race
At just 17 years, 166 days old, the Dutch teen Max Verstappen has achieved more than some people will in their whole lives, by racing in the 2015 Australian Grand Prix.
Oldest drivers to start a race
In 1958, Louis Chiron entered the Monaco Grand Prix at an impressive 55 years, 292 days of age, making him the oldest driver to have ever started a race. More impressive still is that he placed sixth in the competition despite his age, driving a Lancia D50.
Total wins
The Red Baron himself, Michael Schumacher takes the crown for the most Formula wins, having racked up a staggering 91 wins over his 308 entries between 1991 and 2012, meaning he comes in first place on average one in every three races.
Percentage wins
With 24 victories out of 52 entries, the laurel wreath for highest percentage of wins goes to Juan Manuel Fangio, with a whopping 46.15%. Fangio was an avid car collector, and two of his old Ferrari's have made it onto our list of '10 Most Expensive Cars Sold at Auction' due to their jaw dropping price tags.
Most races before first win
Aussie Mark Webber must have either the patience of a saint or a will of steel to have powered through 130 races before finally taking his place at the top of the podium in the 2009 German Grand Prix.
Total fastest laps
Michael Schumacher has claimed the fastest lap time of 77 of his 306 races, which is a little over 1 in 4. Considering he wins one in three, its not too surprising.
Total podium finishes
He just can't stay away. Michael Schumacher holds the record again, with 155 podium appearances over his 308 entries.
Career points
28 year old Sebastian Vettel has accumulated a huge 1992 points over his career. The title was held by rival Fernando Alonso until the 2015 Italian Grand Prix, when Vettel took the lead. Alonso is currently third, with 1796 points. Brit Lewis Hamilton is second with 1984, only 8 points behind.
Race leader for every lap
Ayrton Senna takes the record, having been pack leader for 19 entire races. According to our calculations, that's around 3600 miles without ever being overtaken. Theres no wonder the Brazilian one of the sports most admired drivers.
So, has any of this helped to make your mind up? If you're still unsure, don't worry. We do have at least one conclusion for you.
Worst F1 Driver Ever (Self Nominated)
There are surely a few contenders for this title, however one driver has taken it upon himself to step forward and take the crown. In 2013, a motoring forum was ablaze with debate over who the worst ever driver was. Enter Taki Inoue, Japanese driver for Footwork. He ended the debate, nominating himself with the tweet:
"Hey, mister! You don't need to consider who is the worst F1 driver forever!! It's definitely me Taki Inoue." (sic)
He has a point. Inoue is famed for his comedy accidents during his ramshackle 1995 season. He stalled at the Monaco Grand Prix in the first qualifying stage, and was then hit and flipped by a Renault Clio course car. He escaped with only a minor concussion. Later, at the Hungary Grand Prix, Inoue's engine failed. He jogged off the track to grab a fire extinguisher, and when running back to his car he was knocked flying by a course car. Again, he escaped unharmed, and retired at the end of the season.
Have we missed one of your favourites? Let us know!