Guest Review: Ford Mustang Mach-E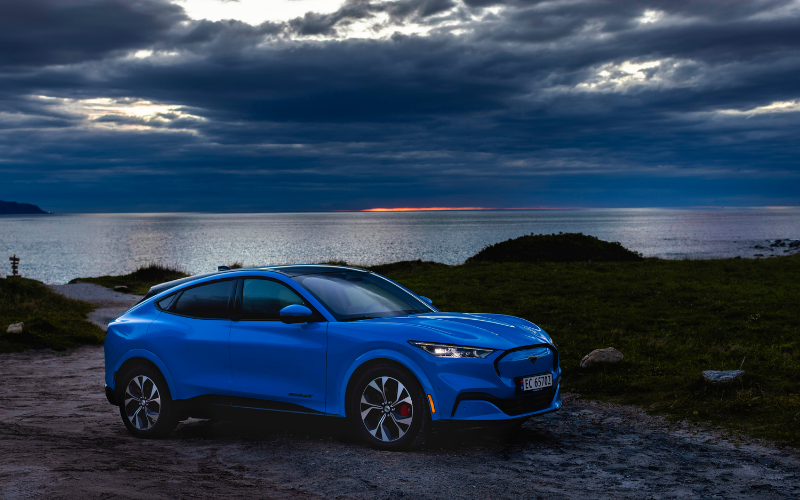 In this guest review, motoring expert Graham Courtney reviews the new all-electric SUV from Ford, Mustang Mach-E.
When Ford announced that they were going to produce an electric Mustang, all of the petrol fanatics broke out in a heavy sweat fearing that the thumping 5.0 litre V8 was going to be ditched.
Fear not fellow petrolheads, the original Mustang is alive and kicking.
The electric Mustang is actually an SUV called the Mustang Mach-E. Why Ford decided to stick with the Mustang name for a completely different car, is a mystery.
But there's no denying that it looks fabulous.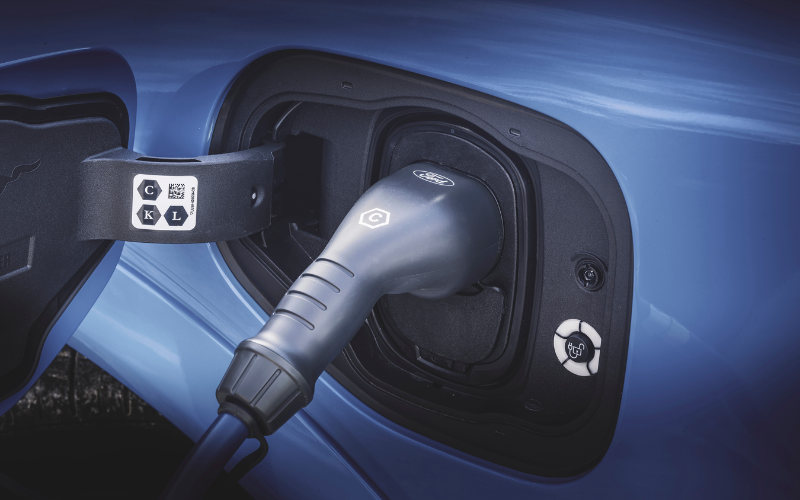 As with every electric car, there is one question on everyone's lips; how far will it travel before you need a recharge? The answer is some really good news because it's up with the best, going for an estimated 379 miles before drifting to a halt. Granted, cold weather with heaters, lights, wipers etc in operation, will sap that figure, but 250 miles should be easily reachable in most conditions. If you have access to a rapid charger you'll get a 73 mile boost to get you home in around 10 minutes.
As for performance, go for the full fat Mustang Mach-E and you'll hit 60mph in 3.7 seconds which is impressive bearing in mind that this car weighs two tonnes. You'll frighten the life out of most so-called supercars.
Three versions are available. Rear wheel drive, all-wheel drive which adds a motor to the front wheels as well as the rear, and a GT. You have a choice of two battery packs - 75kWh or 98kWh.
The bigger one gets the longer range. Power on the entry level Mach-E is 264bhp while the bigger, extended range battery boosts things to 290bhp. The AWD twin motor Mach-E is also available with the 264bhp power level but you can also go for 346bhp with a longer range battery. The GT gets a whopping 480bhp.
Every Mustang Mach-E is well equipped including sat nav, climate control, front and rear parking sensors, rear view camera, and LED headlights. Most things are controlled by an enormous 15.5-inch touchscreen. It's bigger than my laptop.
Out on the road, the Mustang is comfortable and responsive. If you think it's going to drive like the other Ford Mustang, forget it. It drives like what it's supposed to be... a family SUV that'll be happy on the school run, family holidays and going to the tip.
Just like other electric cars, it is super-easy to drive. Hop in, twist the gear knob to D and away you go. You can have some fun on twisty roads but the Mach-E really excels as a cruiser. You can choose from three different driving modes which adjust stuff like throttle response, brakes and steering. Ford calls them Active, Whisper and Untamed. Why? No idea. Just leave it in Active (normal) and you'll be fine. Untamed, when you give the throttle full beans, produces the sound of a throaty engine through the car's speakers. It's a clever idea and will impress your passengers.
Ford is promising more fully electric cars over the next few years. If they're anything like the Mustang Mach-E, we can't wait.
To find out more about the Ford Mustang Mach-E and the latest deals available, visit the links below:
Browse New Ford Mustang Mach-E Deals