If Famous Car Brands Designed Santa's Sleigh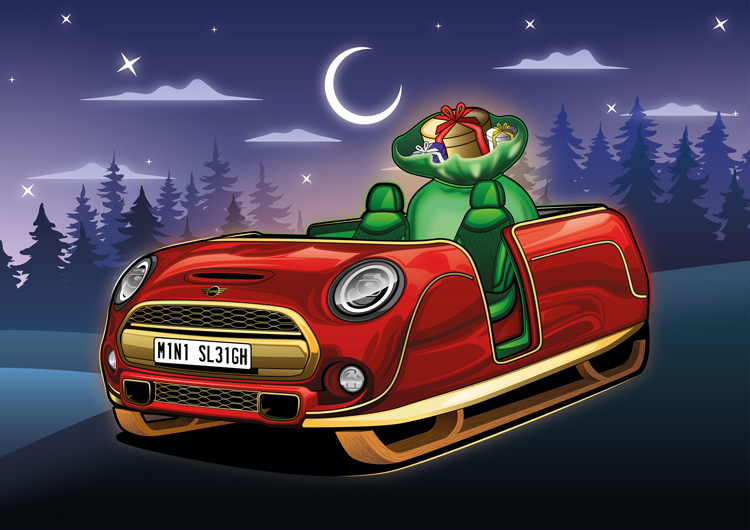 It's fair to say we're all looking forward to seeing Santa's sleigh flying above us on Christmas Eve, especially after the year we've all had. However, after so many trips to and from the North Pole, delivering presents to the people of the world, we think he's deserving of a bit of an upgrade.
With this in mind, and the goal of making Santa's new sleigh fast, modern and sleek, who better to enlist than the help of the world's top car brands - experts in innovative and durable transportation.
Scroll to find out how Bristol Street Motors thinks Santa's sleigh would look if it were designed by some of the world's most famous car brands.
MINI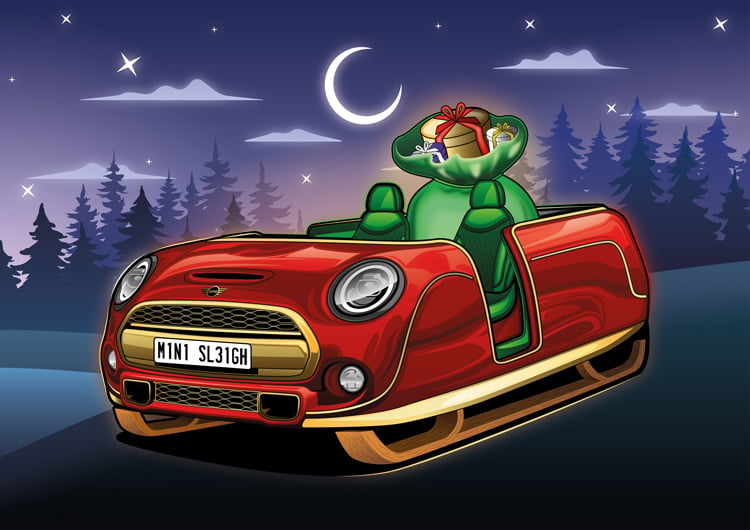 Inspired by the manufacturer's famous Cooper model, MINI's concept sleigh features much of the traditional and now iconic design from the car on which it's based.
Of course, MINI isn't so mini these days, with their cars greatly increasing in size since they were first released under the Austin MINI Cooper branding. Now, we're sure this probably wasn't part of the company's thinking at the time, but all that extra room means more space to fit all of Santa's presents in the back seat.
Volkswagen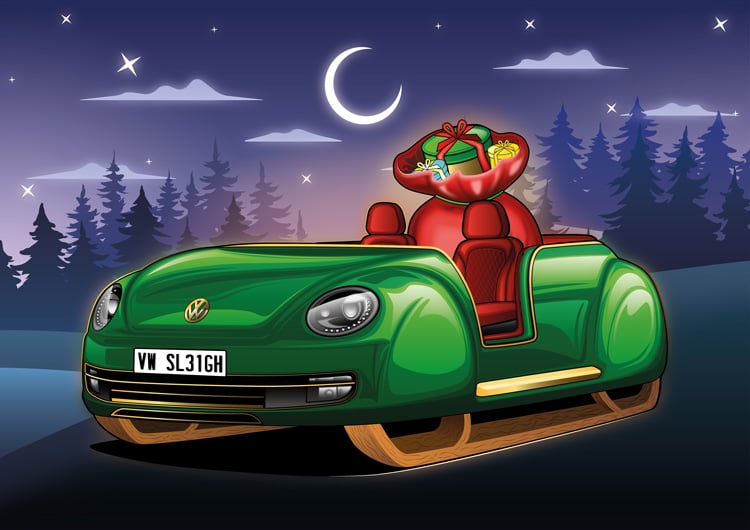 German engineering meets Father Christmas with our Volkswagen concept of Santa's sleigh. Built with the finest build quality of any of our sleighs, Santa can rest assured there won't be any unexpected breakdowns on his journey from the North Pole on Christmas Eve - although we're sure it would make a great Christmas movie.
With distinctive curves and styling around the snow runners, and circular headlights ready should it get dark and misty putting Christmas in jeopardy, a VW inspired Santa's sleigh is certainly one we wouldn't mind seeing on the front of a Christmas calendar.
Tesla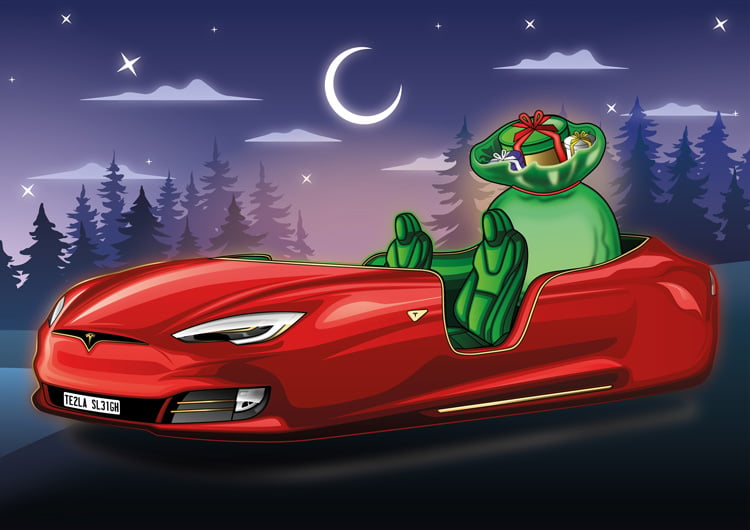 Tesla is perhaps the car brand who would be the closest to being able to produce a functioning Santa's sleigh in real life. With their recent innovations in electric and autonomous vehicle technology and some help from their friends at Space X, they may be able to create a more high-tech version of Santa's sleigh just in time for Christmas.
Unlike our other sleighs, we think Tesla may be able to dispense with the traditional snow runners currently found on Santa's sleigh, replacing them with anti-gravity technology. Powered by an abundance of Christmas spirit, of course.
Nissan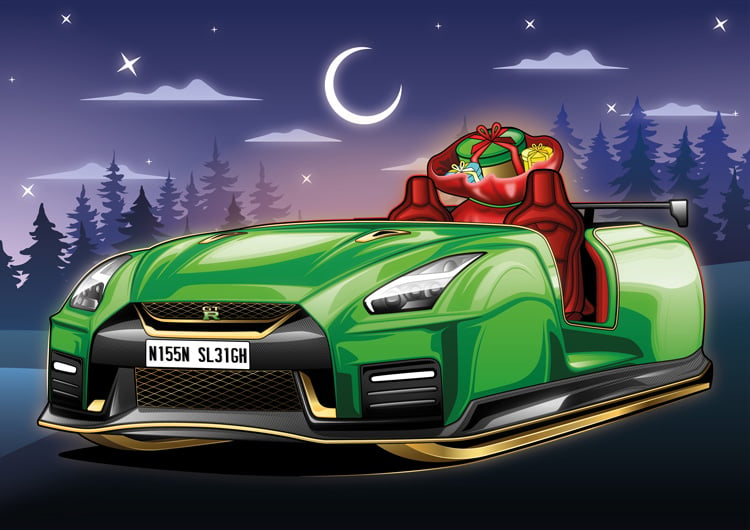 If Santa felt the need to go down a sportier route or was in a rush to deliver his presents for Christmas Eve, then the Nissan concept would be the sleigh for him. Equipped with a substantial spoiler in order to keep the sleigh upright when travelling at high speeds, he would be able to fly between houses in no time at all.
Land Rover
A natural fit to design Santa's new sleigh due to the brand's reputation for building sturdy and rugged vehicles, the Land Rover concept certainly would suit the harsh terrain of the North Pole. The high position of the sleigh means that it can manoeuvre around even the most awkward of obstacles, to ensure the safe delivery of gifts on Christmas Eve.
If you're struggling to keep the children entertained this Christmas, download and print our 'colouring book' version of the images above.
Also, make sure to bookmark the Bristol Street Motors news page for more automotive content, including our recently published Road To Nowhere interactive map outlining the location of the UK's abandoned roads and their cost.