Introducing the All-New Peugeot E-Expert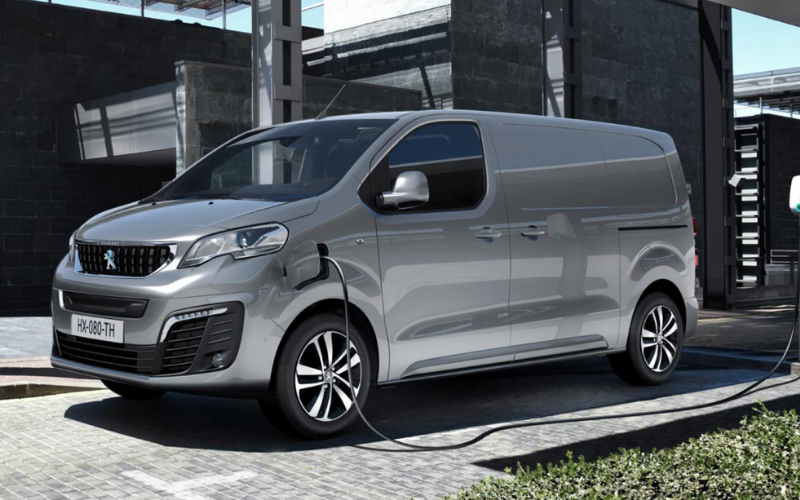 Peugeot's most capable and trustworthy van has been electrified: The All-New Peugeot e-Expert offers no compromise with zero emissions.
Since its launch in 2016, the Peugeot Expert has been a popular commercial vehicle for many drivers, helping businesses carry out their day's work without any hassle. With Peugeot's new 'Power is Choice' philosophy, the production of the Peugeot e-Expert was inevitable and offers drivers an eco-friendly way to drive their business to new levels of success.
Featuring an all-electric motor, the all-new PEUGEOT e-Expert offers two different ranges, three body lengths, up to 1000kg towing capacity and payloads of up to 1275kg, proving that it is still as capable as ever. It still delivers the advantages of the Peugeot Expert, including the Compact option, but the only difference is that every job can now be carried out on zero emissions, improving air quality and saving businesses money.
Performance and Range
Research shows that the average distance of nearly 80% of commercial vehicle drivers travel within a day is less than 124 miles, which makes the All-New Peugeot e-Expert the perfect choice. The 50-kWh battery is available with Compact and Standard and offers a range of up to 143 miles, whereas the 75-kWh battery, which is available in the Standard and Long options, offers a range of up to 205 miles. Both battery options give drivers ample range to complete everyday journeys without the fear of running out of charge.
The All-New Peugeot e-Expert also offers 3 driving modes to adapt to a variety of settings. The Eco mode is perfect for those who need to optimise range and travel further - more efficiently. The Normal mode is suitable for everyday use and the Power mode is great for optimising performance for when heavy loads are being transported.
Just because the All-New Peugeot e-Expert has been electrified, doesn't mean performance has been compromised. With a maximum power of 100 kW and a maximum torque of 260 Nm, the new e-Expert van is still rapid, powerful, and capable of driving businesses to new levels of success.
Charging
Flexible and adaptive to individual needs, the Peugeot e-Expert can be charged at home, at work, or on the go.
If the e-Expert van is plugged into a 7.4 kW Wall Box, the 50-kWh battery will reach full charge in 7 hours and 30 minutes and the 75-kWh battery will take 11 hours and 20 minutes. This means the e-Expert van can be recharged overnight so it's ready and raring to go for the next day.
From an 11 kW Wall Box, the 50-kWh option will be fully charged in 5 hours, whilst the 75-kWh battery will take 7 hours and 30 minutes.
Finally, if the van needs topped up whilst drivers are out and about, the 50kWh battery can reach 80% charge in as little as 30 minutes (45 minutes for the 75-kWh option) when plugged into a public rapid charger – the perfect time to recharge whilst on a lunch break!
Style and Design
Stylish and practical, the New Peugeot e-Expert van has been designed to make everyday driving easier.
The payload volumes and towing capacity are the same as the fuel engine options, but a special power steering system has been installed, with a turning circle diameter of 11.3m and a height limit of 1.9m (dependant on the version) which enables access to most car parks.
Peugeot has also made the e-Expert van super safe by installing top-of-the-range safety systems and driver aids to keep passengers and other road users safe at all times
With production taking place in France, the All-new Peugeot e-Expert is expected to go on sale in Europe in the second half of 2020.
So, while you wait, why not check out our current offers on our Peugeot Expert range.
View the Latest Peugeot Expert Van Offers