Investment Works Completed on Bristol Street Motors Macclesfield Citroen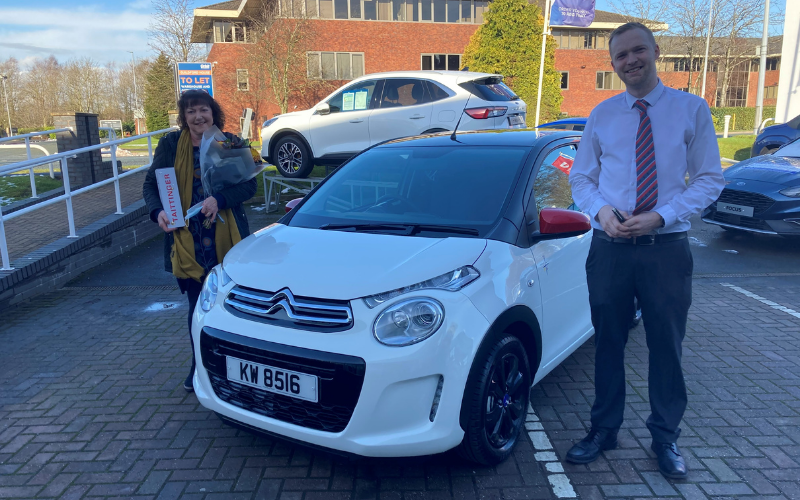 Bristol Street Motors is welcoming a Citroen franchise to its Ford dealership based in Macclesfield following a £200,000 investment in the Lyme Green Business Park site.
The dual franchise site features a state-of-the-art showroom with bespoke areas for each brand with a brand neutral shared service reception and service centre.

The Citroen dealership will showcase the new hybrid and electric models, as well as its existing portfolio of petrol and diesel vehicles. By 2025, Citroen has pledged to produce an electrified version of every car and van in its range.

Motability customers will be welcomed at the Citroen dealership, with a specialist on hand to guide them through the process of choosing the best vehicle for their individual requirements.

During lockdown, customers can still buy a new car from Bristol Street Motors Macclesfield Citroen through the online sales website, with click and collect or home delivery, and video or phone appointment with one of the sales team.

Ben Hardman, general manager at Bristol Street Motors Macclesfield Citroen, said: "Adding the Citroen dealership to the existing Ford site in Macclesfield is an exciting move for the Group.

"The showroom looks fantastic, and the team is geared up and ready to provide fantastic service to our customers as soon as we are able to welcome them in. Sadly, at the moment, due to the lockdown, things are a little bit different, but we hope that before too long we can properly show off our new premises. In the meantime, it is business as usual as far as selling cars is concerned even if it's in a slightly different way."