Is Renault the best fleet manufacturer?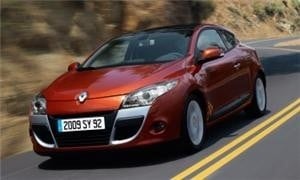 Renault has been named Most Improved Fleet Manufacturer at the Fleet News Awards 2011.

Beating off stiff competition from BMW and Vauxhall at the ceremony last night (March 17th), the company was recognised for its efforts to improve product and service quality and reduce costs for fleet managers.

Judges also praised the firm for expanding its range of models.

The Renault Megane is a popular fleet choice and managers could be drawn to the brand due to the quality of its aftercare services, the manufacturer noted.

Darren Payne, Renault UK director of fleet and commercial vehicle operations, said Renault is "absolutely delighted" to have won the award.

"This latest win, added to the 11 industry awards we won last year, represents excellent independent validation of the tremendous efforts we've put into reaffirming our position as one of the top UK fleet market players," he commented during an acceptance speech.

A review of the Renault Megane published by the Independent late last year said its 1.4-litre engine is "unexpectedly impressive".