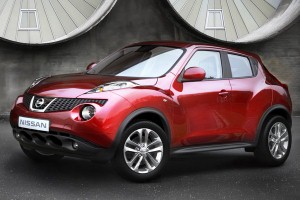 The Nissan Juke is "fun to look at and entertaining to drive", it has been claimed.

According to a review published by CNET, the Juke is like a combination between a 4x4 and a super-mini, a compact SUV based on the manufacturer's Micra platform.
With practical features like sat-nav, Bluetooth connectivity and USB music player, the model boasts an unconventional design and can achieve 40.9mpg while emitting 159g/km of CO2.

"For better or worse, the Juke is a real head-turner in traffic and stands out from the plethora of dull hatchbacks and derivative super-minis that generally clog up our streets," the website noted.

Meanwhile, the Nissan Juke has also received praise from Motors.co.uk, which observed the stand-out character of the car.

For a model that is relatively cheap, the website also commented that it is "beautifully finished", with a piano black centre console that includes sport, normal and eco driving modes.