Is the Peugeot 207 the most reliable European car?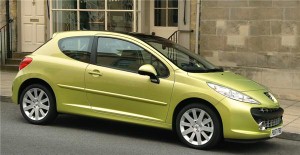 The popular Peugeot 207 model has been named the most reliable car made by a European company.

Warranty Direct analysed 20,000 insurance policies on European cars between three and seven years old in order to compare maintenance costs.

According to the firm, owners of Peugeot 207 models experience just a six per cent repair rate in an average year, compared with 14 per cent for the closest competitor - the Fiat Panda.

Peugeot's 206 and 107 models also ranked third and ninth respectively.

Warranty Direct managing director Duncan McClure Fisher said the reliability of the 207 is "excellent".

Mr McClure added: "Three cars in the top ten is an impressive showing for Peugeot and we'd like to think that other manufacturers will be moved to improve their own reliability record."

A recent review of the 207 by Fifth Gear called the model "impressively spacious", while also praising its "classy look".