Is the Seat Altea beautifully styled?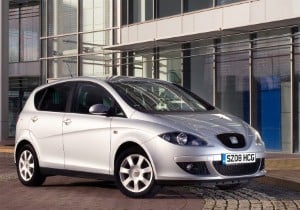 The Seat Altea boasts "beautiful styling" and a spacious boot, it has been claimed.

According to one reviewer, the model is the first Seat car to be based on the Walter de Silva 'Salsa' concept and is sold as a multi-sports vehicle.

Based on a the Golf mark five, the four-seater boasts a dynamic steering response agile chassis like the Leon Cupra R and can be purchased with a number of engines, including 1.6 and 2.0 petrol and 1.9 and 2.0 TDI.

The car comes with a six-speed manual gearbox in a number of trim ranges, as well as boasting a five-star NCAP score for passenger safety, four stars for child protection and three stars for pedestrian safety.

"Buy an Altea and you will certainly be making a style statement. It's reasonably practical, too," the Honest John writer claimed.

Meanwhile, Fifth Gear has noted that the Seat Altea is a "handsome mid-sized MPV" and is "surprisingly good to drive".