Iveco Daily proves popular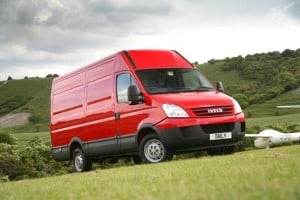 The new seven-tonne Iveco Daily is proving a hit among transportation companies, the manufacturer has noted.

According to the firm, it has already begun taking orders from clients looking to upgrade their fleet and carry larger loads safely.

The all-new Iveco Daily 70C18 is powered by a three-litre diesel engine coupled with a six-speed manual gearbox and is capable of producing 176bhp and 400Nm of torque.

It responds quickly to rapid acceleration due to its constant maximum torque, while also offering a driver airbag, central locking, electric windows, disc brakes and the latest generation Electronic Stability Program as standard.

"This state-of-the-art safety package integrates all of the vehicle's safety functions, including anti-lock braking system and anti-slip regulator, which provide assistance to the driver by stopping a vehicle rolling back when pulling away on an incline," Iveco told customers.

Meanwhile, the manufacturer announced in January that its Ecostralis model now uses at least four per cent less fuel - a fact that could make it as appealing to fleet managers as the Daily.