Iveco to showcase models at Hannover show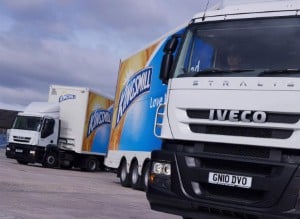 Iveco is set to showcase a number of new products, services and technologies at the IAA Hanover Show next month.

According to the manufacturer, its 2,700 sq m stand at the exhibition will feature iPad presentations about its vehicle range and services.

Its staff will explain hybrid technology and electric vehicles to visitors from around the world and will be themed around "driving innovation to reality".

The stand will be split into three sections, covering urban, medium & long-distance and off-road.

Vehicles that will make an appearance include the Iveco EcoDaily, the hybrid Citelis bus and the flagship Stralis.

Iveco states: "The stand design is inspired by the renowned scientist, inventor, artist and sculptor Leonardo de Vinci, with the centre of the stand featuring a depiction of Vitruvian man."

It adds that many of its vehicles "now bear the livery of major Iveco customers" from all over Europe.

The IAA Hanover Show 2010 takes place between 23rd and 30th September at Hannover Fairgrounds.