Mazda 2 and 3 driving instructor programme launched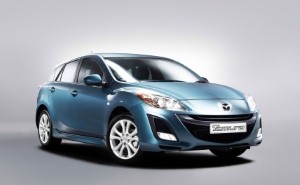 Mazda has launched a new programme that will see the company supply its Madza 2 and Madza 3 models to driving instructors across the UK.

Offering incentives to the 17,000 qualified instructors who are self-employed or work for small schools, the scheme includes low rate vehicle finance and free installation of dual controls.

On top of this, the company will also fit a free additional speedometer free of charge to all of the Mazda 2 and Mazda 3 models.

According to the firm, learner drivers often purchase the model they learnt to drive in, meaning the programme could boost new car sales for Mazda.

Mazda fleet and remarketing director Peter Allibon said: "We believe that our new special programme makes the Mazda2 and Mazda3 even more attractive to driving instructors."

Mr Allibon went on to add that the Madza 3 was added to the programme to cater for instructors who are also looking for a family vehicle.

Prices for the Mazda 2 and Mazda 3 start at £9,820 and £14,230 respectively.

Other popular models include the MX-5, the RX-8 and the CX-7.