Mazda 3 MPS could prove popular with police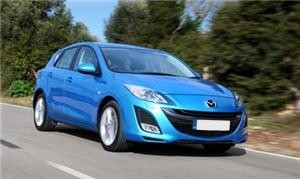 Mazda has been chosen as an official provider of police vehicles for the first time.

Earning a space on the new National Policing Improvement Agency agreement, the manufacturer is expected to provide standard vehicles for police operations as part of a four-year contract.

Some 54 police forces across the UK will use the Mazda 3, Mazda 5, Mazda 9 and Mazda CX-7 models, while fire, NHS and coastguard services could also be involved in the deal.

The news could inspire motorists to purchase a Mazda model, since it outlines the company's commitment to safety, economy and reliability.

Peter Allibon, Mazda fleet and remarketing director, said: "Our vehicle range and the driving dynamics and performance of our cars suit a wide cross section of requirements, which make them a good fit for police work."

Mr Allibon added that the Mazda 3 MPS could prove particularly useful to emergency services, with its acceleration of 0 to 60 mph in 6.1 seconds and its top speed of 155 mph.