Mazda launches new Takuya models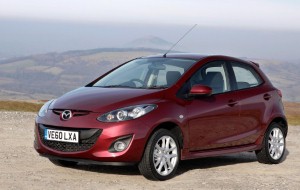 Mazda is set to launch five special edition versions of its popular models.

Following the success of its limited edition Takuya range introduced last year, the manufacturer will produce three Takuya models across its Mazda 2, Mazda 3 and Mazda 6 ranges.

The cars will feature top-of-the-range equipment as standard, such as sport styling kits, alloy wheels and airbags, while automatic climate control and Bluetooth functionality can be specified.

Mark Cameron, sales director for Mazda UK, said the new vehicles provide customers with "genuine exclusivity".

"Previous special edition Mazda models have proved hugely popular. The Takuya range offers yet another reason for value-seeking consumers that want something different from the mainstream to head down to their local Mazda dealership this winter," Mr Cameron noted.

There will be three trim variants of the Mazda 6 Takuya and a choice of four metallic, mica or pearlescent paint colours.

Last month, Mazda released a diesel version of its popular Mazda 5 1.6-litre car in Europe.