Mazda records increased UK production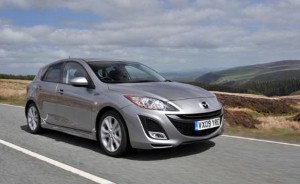 Mazda recorded a 27.3 per cent year-on-year increase in total domestic production in 2010, bolstered by the popularity of its top models.

The manufacturer notes that the Mazda3 was most revered, since it created 383,000 units in the UK alone last year.

It was followed by the Mazda2 and the CX-7, of which the company manufactured 159,000 and 89,000 units respectively.

Mazda also shipped over ten per cent more vehicles in December 2010 compared with the same month in 2009 due to an increased consumer demand.

Its total sales for the whole of 2010 also compared favourably with 2009, showing a 9.5 per cent increase.

"Mazda's registered vehicle market share was 5.4 per cent, with a 2.9 per cent share of the micro-mini segment and a 4.5 per cent total market share, up 0.1 percentage points year-on-year," the company stated.

The manufacturer recently released a 1.6-litre common-rail diesel version of its popular Mazda5 in the UK.