Mitsubishi to preview electric vehicle for first time in US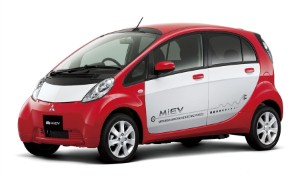 Mitsubishi will be giving its fans a world premiere at the end of the month, launching the North American version of its i-MiEV new-generation electric vehicle at the Los Angeles Auto Show at the end of the month.

The company, which will be taking to its stand at the Los Angeles Convention Centre between November 17th and November 28th, will allow the general public to see the offering from November 19th onwards.

Mitsubishi's tailored US i-MiEV, in direct comparison to the Japanese and European-specific models, will feature an enhanced and enlarged body structure to "better meet the expectations of US consumers", with the market being much more family-orientated.

New front and rear bumpers are also fitted to the offering, while airbags detect passenger seating positions and therefore control deployment force.

Last month, Mitsubishi Motors announced details of its new 10MY Lancer 2.0 DI-D Juro, a twist on the world-famous rally car that offers "an outstanding level of specification and an unbeatable proposition for any car in [its] segment".