New car registrations rise 10.8%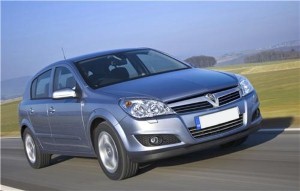 New car registrations rose 10.8 per cent last month, figures released by the Society of Motor Manufacturers and Traders (SMMT) indicate.

According to the organisation, the new car market performed well last month, while fleet sector registrations rose 25 per cent compared to the same time last year.

Registrations rose almost 20 per cent in the first half of 2010, the SMMT noted, while the Vauxhall Astra was the most popular vehicle in the UK, closely followed by the Corsa and the Ford Fiesta.

SMMT chief executive Paul Everitt said: "The industry still expects challenging economic conditions in the second half of the year and government action to improve access to credit for consumers and businesses will be important in sustaining the momentum of recovery."

Just 0.7 per cent of new car registrations in June came from the scrappage scheme, compared to 19.2 per cent in June 2009.

In other news, SMMT figures recently indicated that new van registrations are seeing positive growth in the UK.