New device brings older cars into the future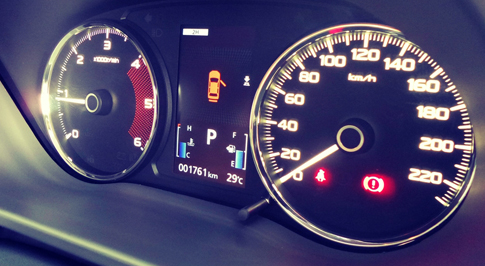 While most manufacturers' sights are fixed firmly on the future, Samsung are busy treating their older cars to a revamp with the Samsung Connected Auto dongle.
The palm sized gadget was revealed this week at the Mobile World Congress in Barcelona. It is designed to be plugged into any modern vehicle from any manufacturer, and immediately transforms the car into a 4G internet hotspot which multiple devices can connect to. In addition to this, the Connected Auto dongle is able to check for faults, and uses real-time alerts to monitor driving behaviour. The practical uses of this, aside from providing wifi on-the-go include helping people save money on petrol and highlighting faults early on, to avoid expensive repair costs. It can also save users money on insurance, thanks to a feature which allows drivers to opt-in to sharing their driving information.
The dongle plugs into the on-board diagnostics, found below the steering wheel in the majority of modern cars. The device automatically logs details of journeys, information which can then be compiled into a report and sent via, in the eventuality that something goes wrong with the car. The gadget is protected from hackers with Samsung Knox, a defense-standard security programme. Although there is no price set currently, the tech giant has declared it will be an 'affordable' piece of kit.