New E-Rifter Joins Peugeot's Electric Van Range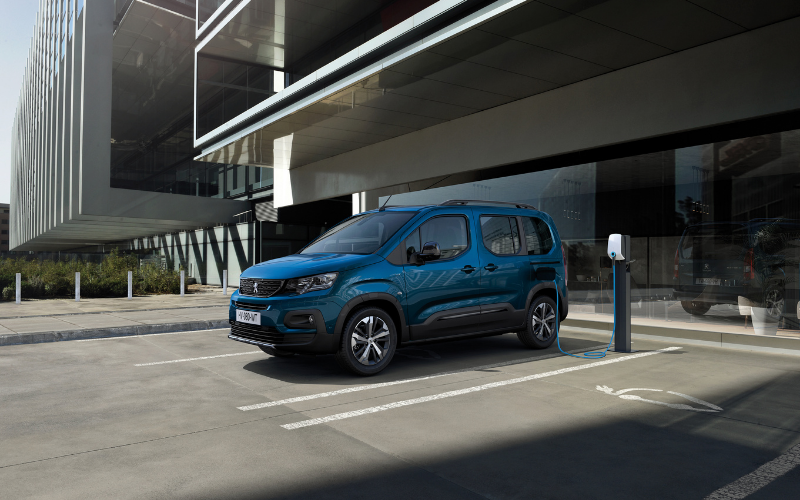 Peugeot has launched the new e-Rifter, which will be the latest addition to join the electric van range later this year.
The new Peugeot e-Rifter is the latest van from the range to be electrified, following in the same footsteps as the e-Expert and e-Partner, and give families and businesses the chance to reduce their emissions.
Julie David, Managing Director of PEUGEOT UK, said: "The new e-Rifter is our latest electric model, and is one step closer to fulfilling our promise of offering an electrified variant across our entire model line-up by 2023. With a range of practical features, and available in five or seven-seat configurations, we believe the e-Rifter is the ideal choice for both families and businesses looking for a versatile, zero-emissions vehicle and are excited to introduce it to our customers later this year."
Set to arrive in dealerships this autumn, let's take a closer look at what the new e-Rifter has to offer.
ELECTRIC PERFORMANCE
Delivering an all-electric range of up to 171 miles, the new e-Rifter is ideal for a range of lifestyles.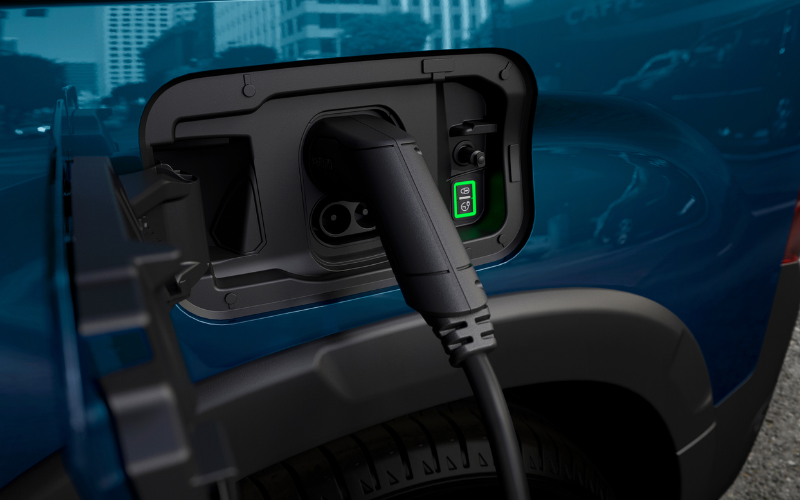 Charging can fit around family life or business needs easily, with a 7.4kW single-phase charger coming as standard and the optional 11kW three-phase charger also available. Customers can charge up on-the-go or at home. If at home, a full charge will take 7.5 hours with the standard 7.4kW single-phase charger, or 5 hours if they opt for the 11kW three-phase charger. But, if a quick burst of charge is needed in between jobs or whilst out doing the food shop, the new e-Rifter will take as little as 30 minutes to reach 0-80% charge when plugged into a rapid charging point.
PRACTICALITY
Available in Standard or Long, the new Peugeot e-Rifter accommodates a range of needs.
The Standard option seats up to five people and offers up to 775 litres of boot capacity, whereas the Long model features room for up to 7 people and a whopping boot space of up to 4,000 litres when the seats are folded down.
Throughout the cabin, Peugeot has included plenty of storage spaces to help keep the interior tidy - perfect in helping to keep a busy lifestyle decluttered.
SAFETY
Peugeot's innovative digital i-Cockpit has been installed in the new e-Rifter and features an 8-inch touchscreen to keep drivers and passengers connected and entertained on every journey.
It is jam-packed with the latest safety features, too, to ensure ultimate protection in all driving situations.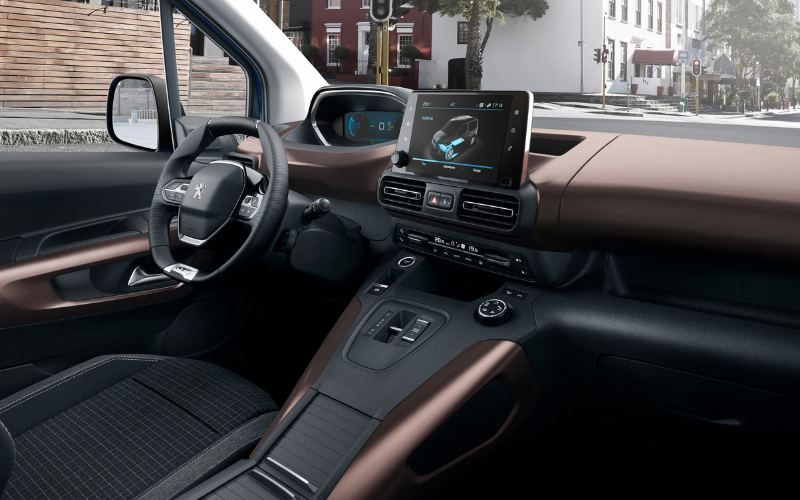 From Lane Departure Warning System, Automatic Collision Alert and Automatic Emergency Braking to Blind Spot Monitoring System and Trailer Stability Control System, the new e-Rifter works as an extra pair of eyes to increase the safety of everyone on-board.
Set to arrive in dealerships later this year, make sure to bookmark our news page so you don't miss out on all the latest updates!
For more information on Peugeot's electric van range, enquire online or call your local Peugeot dealership today.
Learn more about electric vehicles