New Nissan Micra builds on solid reputation in Britain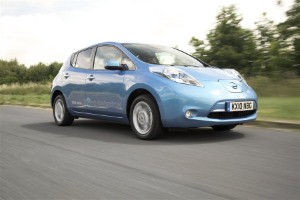 The new Nissan Micra is destined to be loved as much as the manufacturer's previous hatchbacks, according to an expert.

Richard M Hammond, writing for the Press and Journal, stated that the Micra series now includes a CVT automatic version, which should be an important option in the line-up.

The vehicle, which will be sold at Bristol Street Motors' new Nissan dealership, which opens in Darlington on Monday February 7th, is also praised for its smooth-running engine and light steering.

Nissan's impending release of the Micra comes at a good time for the firm, with the all-electric Leaf recently picking up the European Car of the Year 2011 trophy.

The energy-efficient machine, which will be built in Sunderland from 2013, picked up the prize before the first car from the range even hit the road.

Rob Keenan, a general manager at Bristol Street Motors, said: "The Nissan brand has always been important to the north east. The news that they will be building the all-electric Leaf in Sunderland in 2013 is a real coup for the region. Here at Bristol Street Motors we are delighted to be opening a new Nissan dealership in Darlington."