New SEAT Mii and Ibiza all about the power of touch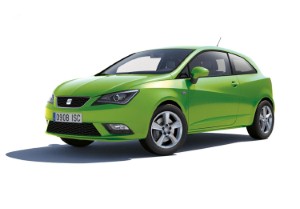 Spanish car giant SEAT has continued to reveal state-of-the-art versions of its most beloved car ranges, with the unveiling of the Mii and Ibiza Toca models.

In order to truly understand the stance that the manufacturer is taking with these new vehicles, toca is the Spanish word for 'touch'.

Going along with this theme, SEAT is fitting both its Mii and Ibiza Toca vehicles with its incredibly useful SEAT Portable System – a touchscreen which comes packed with a satellite navigation unit, the option of Bluetooth connectivity with audio streaming and aMicroSD card slot for music storage.

Each car is also set to feature an air conditioning unit, a stylish leather steering wheel and gearstick, electric front windows and heated and electrically adjustable door mirrors.

Drivers who opt for the SEAT Mii Toca will also find that the car has rear parking sensors installed as standard, while the Ibiza Toca is decorated with front fog lights with cornering function.

Both the SEAT Mii Toca and Ibiza Toca launch in the UK during the early part of February 2013.