New SKODA FABIA Takes Red Dot Award for Exceptional Design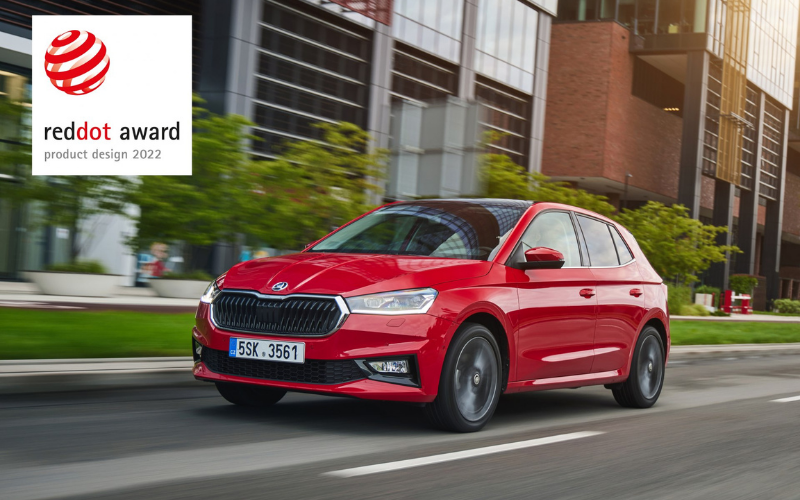 The ever-popular SKODA FABIA has earned a Red Dot Award for its outstanding design – completing a hat-trick of wins in this category, following titles in 2008 and 2015.
This recent accolade puts the fourth-generation FABIA on a par with the renowned SKODA OCTAVIA.
The panel of judges at the Red Dot Awards were impressed by the FABIA's eye-catching design, segment-leading spaciousness, versatility and importantly – value for money. 48 jury members from 23 countries, across professions such as design and journalism, independently evaluated the nominated models based on criteria such as innovation, functionality, ergonomics and durability.
The Red Dot jury commented: "The FABIA conveys a sporty yet likeable impression through its exterior design. The interior has a surprisingly generous feeling of spaciousness."
The SKODA FABIA features an athletic design with some subtle cues to its home origins. Angular front headlights include crystalline structures that have been inspired by Bohemian glass art, and the bodylines on the front doors stylise the Czech flag.
Skoda has now taken a total of 17 titles in the product design category at Red Dot Awards over the years. Winning models include:
- 2022 SKODA FABIA IV
- 2021 SKODA ENYAQ iV
- 2020 SKODA OCTAVIA IV and SKODA KAMIQ GT
- 2019 SKODA SCALA
- 2018 SKODA KAROQ
- 2017 SKODA KODIAQ and SKODA OCTAVIA COMBI III
- 2016 SKODA SUPERB III
- 2015 SKODA FABIA III
- 2014 SKODA RAPID SPACEBACK
- 2013 SKODA RAPID
- 2010 SKODA SUPERB II und SKODA YETI
- 2008 SKODA FABIA II
- 2007 SKODA ROOMSTER
- 2006 SKODA OCTAVIA COMBI II
Keep an eye on our Newsroom for all of your motoring updates, or follow the links below for more information:
Contact Your Local SKODA Dealer