New Year's Resolutions for Drivers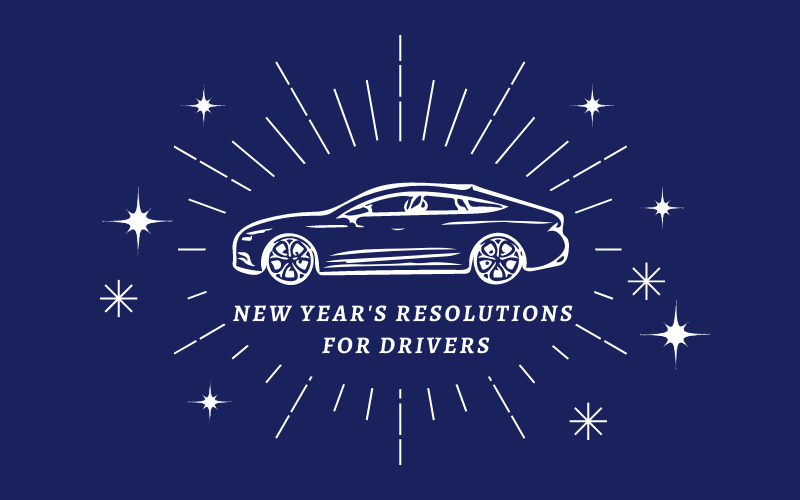 Well, I think it's safe to say that we're all glad to see the back of 2020 - what a year it has been.
This year has taught us a lot. It's made us all appreciate the smaller things in life, like going for coffee with a friend, the cinema with a loved one or simply popping round to a relative's house for a natter. It's made us also appreciate the amazing work our NHS and keyworkers do every single day, which is something we should always be grateful for.
It is a year we will never forget, that's for sure.
But for now, it is time to move forward and welcome in the new year with positivity and, of course, with some new resolutions.
We've popped together a list of driving resolutions that you should consider for 2021.
Read on to discover more.
Make the switch
Make 2021 greener by switching to an electric or hybrid car.
You'll be reducing your emissions whilst improving the air quality... it's a win, win!
Learn more about electric vehicles
Keep it clean
Buckets and sponges at the ready – IT'S TIME FOR SOME ELBOW GREASE.
Look after your car this year by making time to give it a good spruce up once in a while... or just make it a new chore for the kids to tick off their weekly list!
Click here for some car cleaning hacks
Slow down
Stop being a rebel and stick to the speed limits – even if you're running late! And, if you speed because you're running late, then make this year the year that you set your alarm EARLY!
New year, new car!
What better way to start the new year off than with a brand-new car?
It's time to stop putting off getting an upgrade and time to start looking for your next car.
Regular check-ups
Make this year the year you look after your car.
Having your car serviced regularly is really important. It not only ensures optimum vehicle performance and economy, but it also covers key safety areas to make sure you're kept safe.
So, as we countdown to the beginning of a new year, let's take a deep breath and grab 2021 by the steering wheel and take control - make it your year.