Nissan wins two Fleet World awards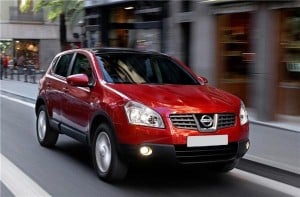 Nissan has bagged key industry awards for two of its newest models.

According to the manufacturer, the Nissan Qashqai picked up the Best SUV award in the 2011 Fleet World Honours, while the Nissan Leaf won the Environmental award.

The honours recognise motor manufacturers, service companies and individuals who have made outstanding contributions to the industry in the preceding 12 months.

Fleet World editor, Steve Moody, said: "The Leaf's practical, four-seat configuration, clever use of iPhone integration and sat nav, as well as class-leading range, mean that more fleets will be able to use an electric vehicle."

"And as an added bonus, it's great fun to drive too," he went on to say.

Mr Moody also noted that the Nissan Qashqai has sold "in vast numbers" in the UK, despite being categorised in one of the most fiercely competitive vehicle segments.

Nissan recently reported that its European market share for the first four months of 2011 stood at 3.8 per cent - a 0.9 per cent increase on 2010 figures.