Peugeot 207 - 'Cost-effective and eco-friendly'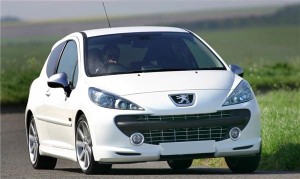 The cost-effectiveness of running a Peugeot has been reiterated by the brand.

With 26 models in the Peugeot 207 range qualifying for zero vehicle excise duty, the firm has suggested its vehicles could increasingly appeal to drivers looking to cut costs in the tough economic climate.

The range has prices from £11,895 and CO2 emissions starting from 99 grams per kilometre, as well as average fuel economy of 64 miles per gallon, or 74 miles in the case of the Economique version.

"Efficiency, whether in driving dynamics or engine efficiency, has always been a strength of the Peugeot 207," the firm commented, adding that with so many models to choose from, there is no longer any need to compromise when it comes to saving money and protecting the environment.

The manufacturer is currently offering everyone who purchases one of its models this month a free Nokia 5230 smart phone with satellite navigation and in-car mounting kit.

Earlier in June, Peugeot launched its 207 Millesim model with two petrol and two HDi diesel engines.