Peugeot bolstered by new models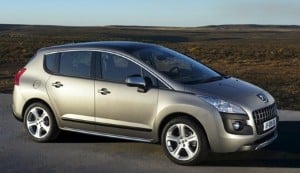 Peugeot increased its market share in 2010 after enjoying success with new models.

The manufacturer attributes its 5.38 per cent market share to the popularity of debuting vehicles such as the 3008 Crossover, the RCZ Sports Coupe and the 5008 Compact MPV.

It notes that these three models alone accounted for 20,000 sales last year, driving an overall sales increase of 6.6 per cent.

Jon Goodman, managing director of Peugeot UK, said: "Measured against an overall market that grew by just 1.8 per cent, our sales performance in 2010 shows that Peugeot is indeed a brand on the move."

He added that 2011 will see Peugeot release the 100 per cent electric Peugeot iOn model and the introduction of the micro-hybrid diesel e-HDi Stop & Start system on a number of its model ranges.

Last week saw the company release two new models in the Peugeot 3008 Crossover – the 3008 SR and the 3008 ENVY Special Edition.