Peugeot Develop New Technology to Prevent Overloading in Partner Van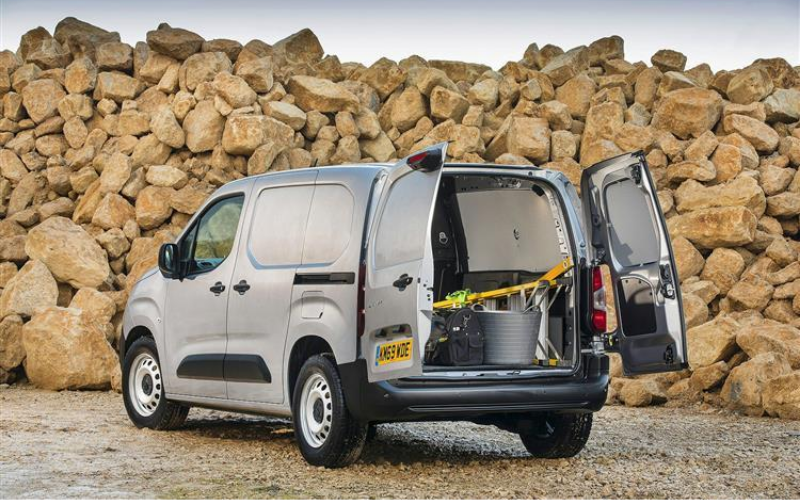 Peugeot has developed and installed a new technology system into the Partner van, which will alert drivers of any risk of overloading.
In recent research, Peugeot found that 7% of van drivers exceeded the payload limit by 15% - 30%, which causes significant danger to not only themselves, but to other road users, too.
Overloading can increase the vehicle's braking distance and can cause massive wear and tear on important parts of the van, including tyres, suspension and brakes. If caught, the driver of an overloaded van can be fined a minimum of £100, increasing to £300 when the payload exceeds the limit by more than 15%. For cases where the payload exceeds more than 30%, a court order can be given.
However, Peugeot has a solution! The Overload Indicator, which is an innovative technology system, alerts drivers when their van is carrying too much equipment.
David Peel, Managing Director of Peugeot UK, explained: "Road safety is a priority at PEUGEOT, and innovative features like the Overload Indicator fitted to our award-winning Partner van improves safety for all road users – not just van drivers.
To test how reliable the Overload Indicator was, Peugeot put a team of plumbers and a team of electricians head to head, to see who could load a Partner van closest to its maximum payload... without setting off the Overload Indicator!
The PEUGEOT Partner GRIP BlueHDi 100 S and S 5-speed manual was the model used in the challenge, which features a payload of 983kg. After stacking up various equipment, including paint pots and roofing supplies, the electricians pipped the plumbers to the post and came out on top, managing to fill the van with 917kg!
Commenting on the challenge, David Peel, said: "It's always great to put our technologies to the test and this Tradesmen Challenge was about having a bit of fun with the technology, while showcasing how easy it is to overload a van."
The Overload Indicator comes as standard on the Peugeot Partner GRIP editions, and can be added as an extra feature on other trims for an additional £240.