Peugeot introduces Euro 5 engines to LCVs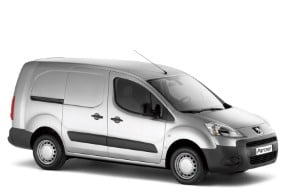 Peugeot has begun introducing Euro 5 diesel engines across its range of light commercial vehicles (LCVs).

The new engines could help commercial motorists save money on running costs and have already been extended to the 207 van and the Bipper.

Offering emissions of 110 g/km with an HDi 70 engine and 115 g/km with an HDi 92, the 207 van could enable drivers to save up to £75 per year compared to the old Euro 4 engine.

Meanwhile, the Bipper is now available with a 1.3-litre HDi 75 engine and stop-start technology, further improving its eco credentials.

Peugeot also plans to roll the safer, more efficient Euro 5 engines out to the Partner Origin, the New Partner, the Boxer and the Expert within 12 months.

"Peugeot's popular range of light commercial vehicles not only provides a comprehensive range of payloads, but now reduces running costs with the introduction of a range of Euro 5 diesel engines," the company states.

In other news, the all-electric Peugeot EX1 concept recently set six new world acceleration records at Montlhery circuit in France.