Peugeot launches comparison website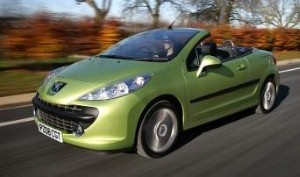 Peugeot has launched a new website that enables commercial customers to compare its models and their competitors.

PeugeotCompare is a dedicated site aimed at fleet managers and company car drivers, listing the specifications and costs of its commercial models.

It notes key factors that could affect a decision to buy a new Peugeot car or van, from company car tax to CO2 emissions and miles per gallon.

Customers looking at investing in a Peugeot Boxer or Partner might be interested by the user-friendly site, which features adjustable sliders to help individuals specify the most important features to them.

Phil Robson, director of fleet sales at Peugeot UK, said: "The PeugeotCompare website brings an ease of use solution to an otherwise complicated dilemma. It also shows the strengths of all our products in a more levelled, comparable environment."

Company car drivers might consider the Peugeot 207, since it was ranked first in a recent European reliability survey conducted by Warranty Direct.